Kagami-numa hiking Autumn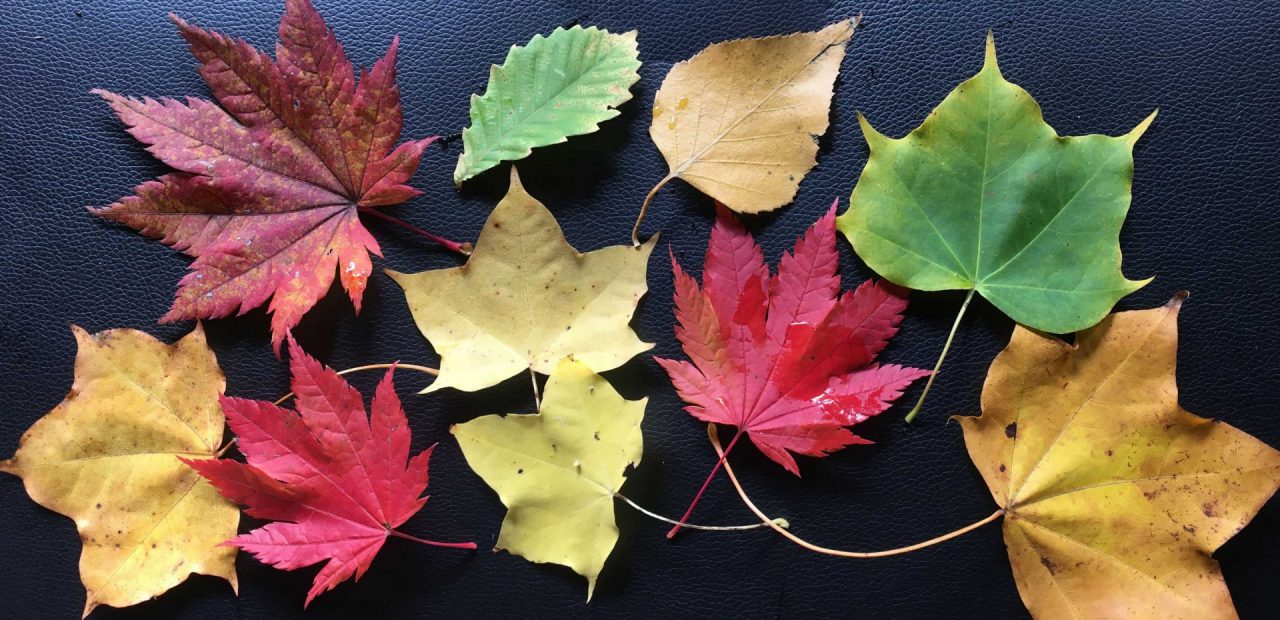 Autumn leaves are peaking in Niseko. So I was looking for a easy hiking trail that I had never been. I didn't want to go to a course covered with Kuma-zasa or a very tough course. As I did so, I found the hiking trails around Kagami-numa, which is close to the HANAZONO area. If I use a bicycle, I can enjoy downhill without going back and forth on the same route.
The orange line is for walking, and the blue one is for the bicycle.
Expanding HANAZONO Resort
20 Tourism Ministers' Meeting is about to be held in HANAZONO resort on October 25 and 26.The Park Hyatt Hotel and Park Hyatt Residence (condominium) under construction will also open in January.
HANAZONO area was originally developed by Tokyu. It was transferred to an Australian capital company in 2004 and to a company of Hong Kong capital in 2007. Pacific Century Premium Developments (PCPD), a Hong Kong capital company, had announced an investment of more than 100 billion yen. In 2019-20 season, HANAZONO resort is attracting attention because the hotel starts operations.
PCPD has also acquired the Niseko Weiss Ski Resort, and it seems that the gondola from HANAZONO, where the plan had been announced, to the Niseko Weiss Ski Area has already begun construction.
I unloaded my bicycle at the entrance of the mountain trail on the side of Route 58.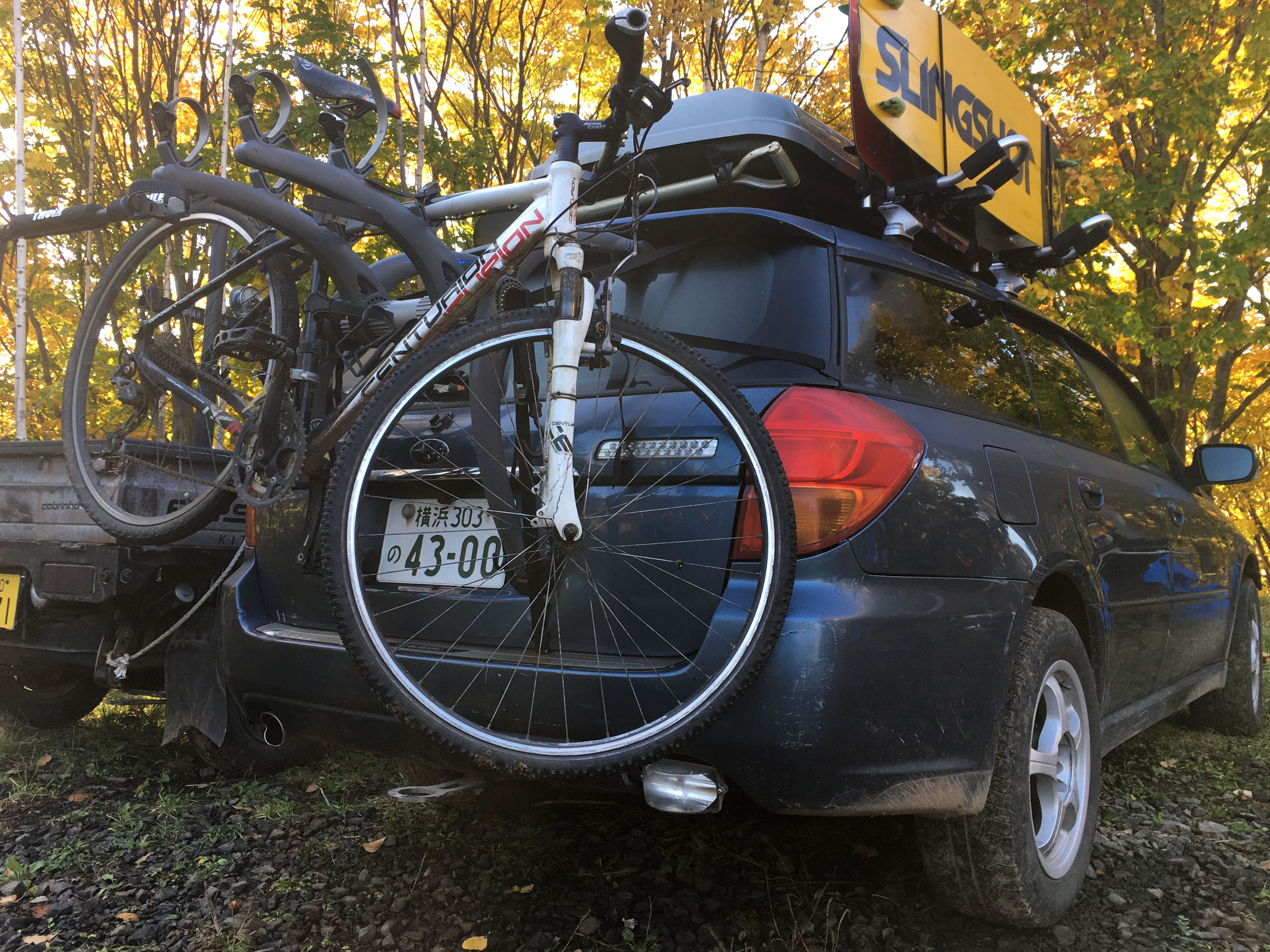 Next, parked my car in the parking lot of HANAZONO Golf Course.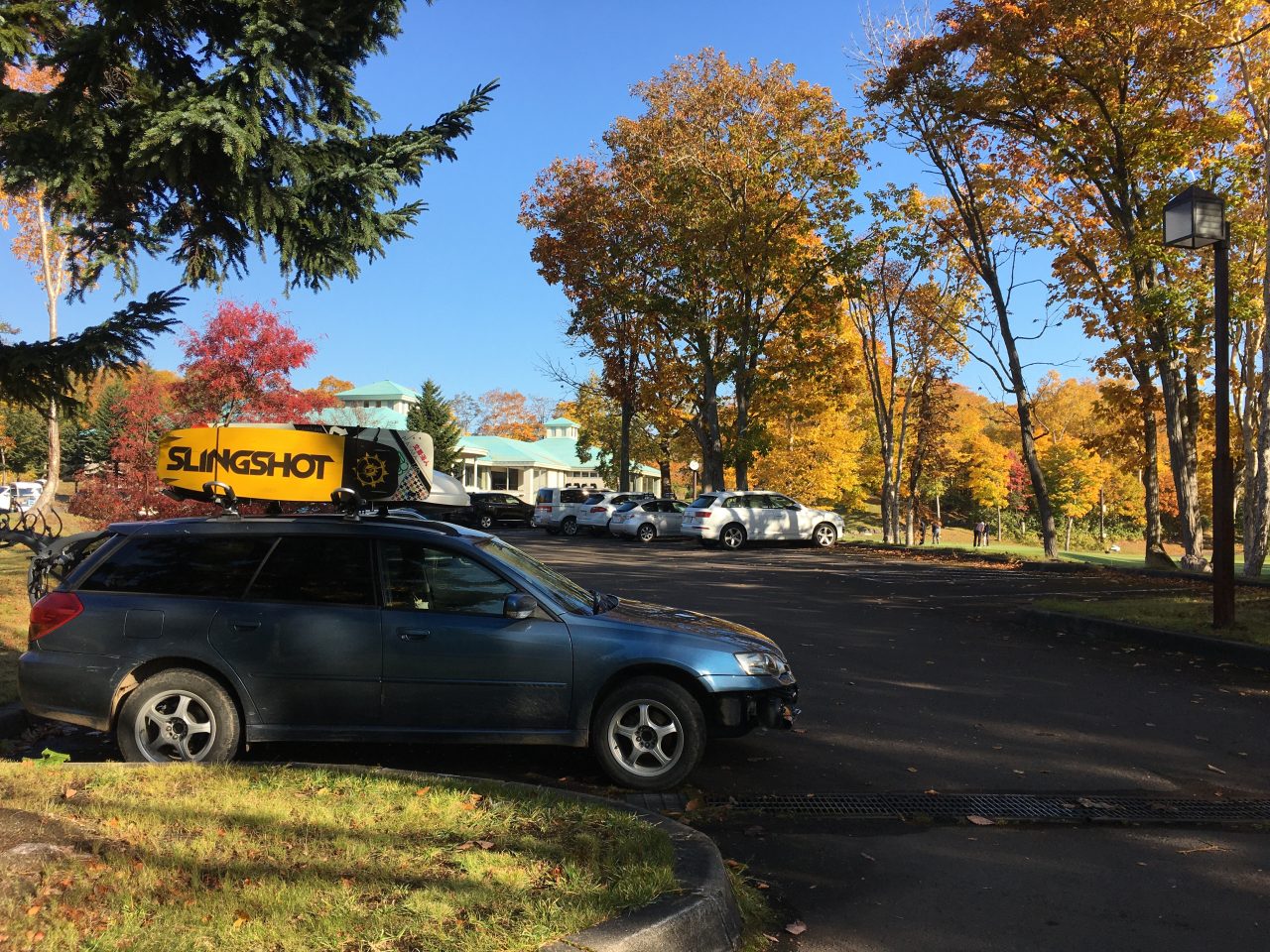 The entrance to the mountain trail is about 10 meters away from the entrance of HANAZONO Golf Course.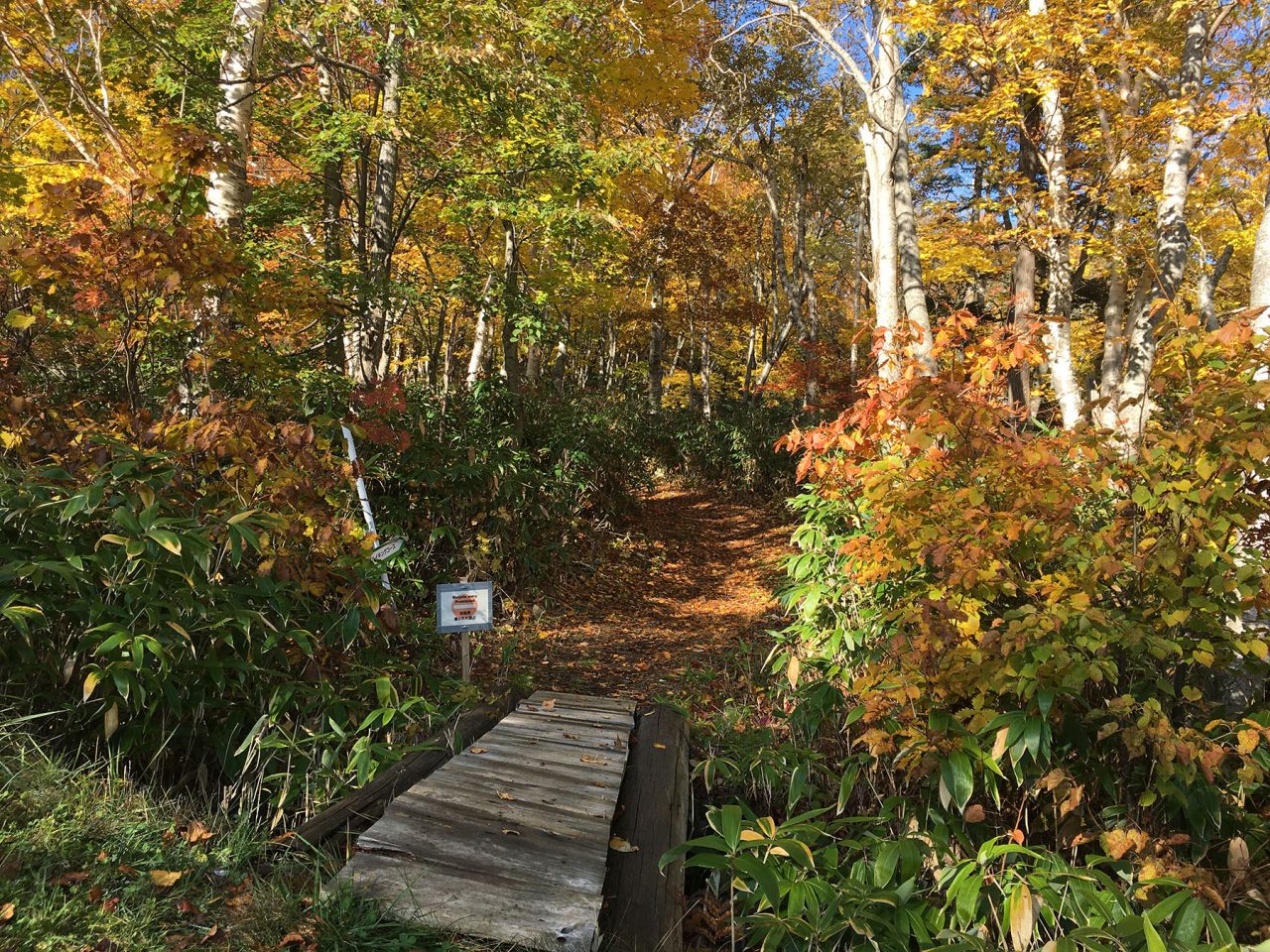 The course is well maintained and there is no anxiety even with low-cut shoes.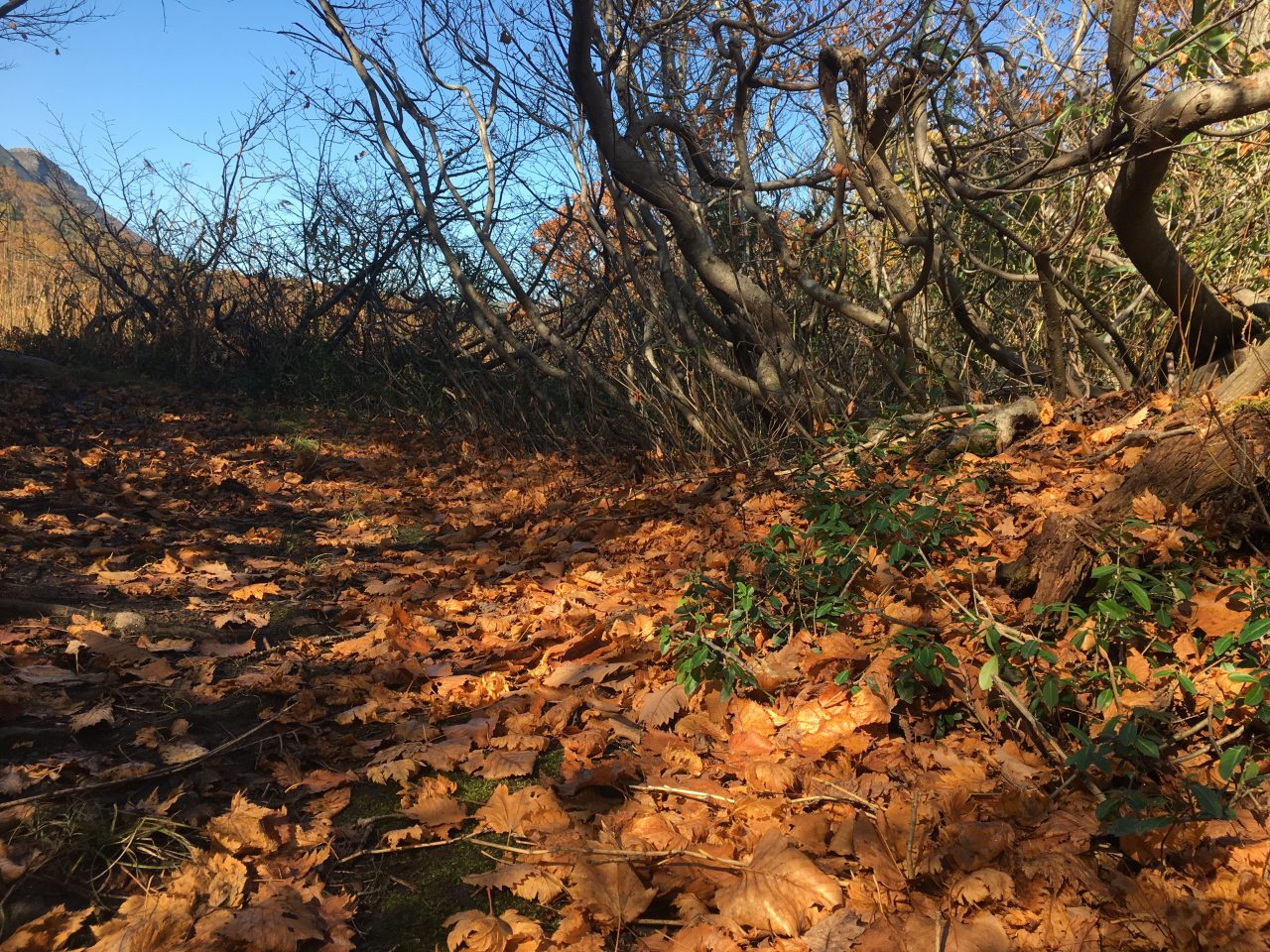 Even if I walked slowly, I arrived at Kagami-numa in less than an hour.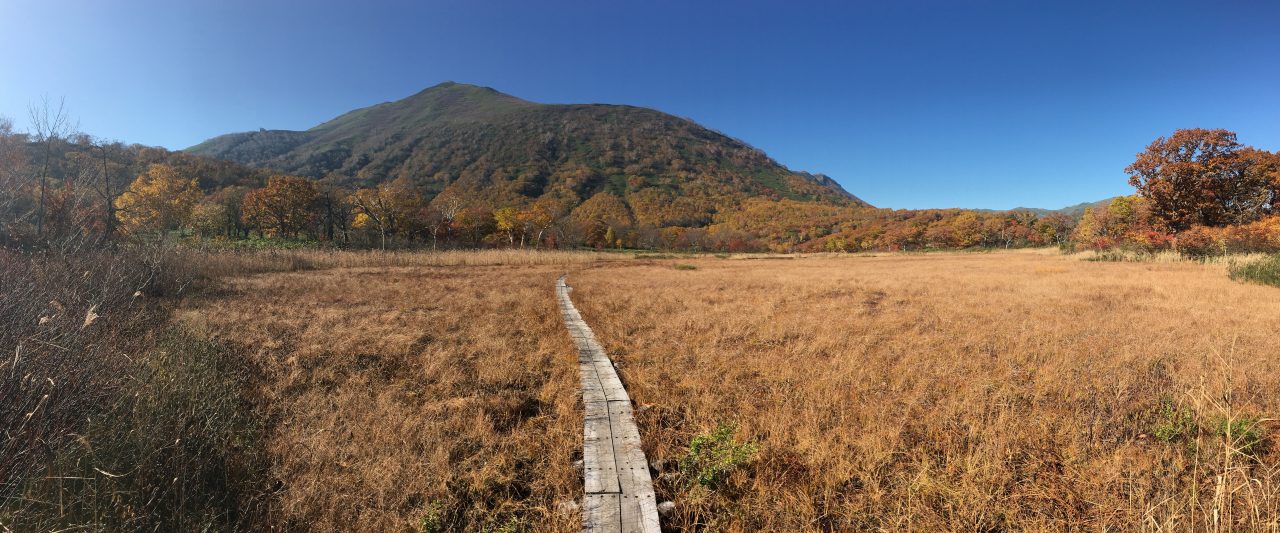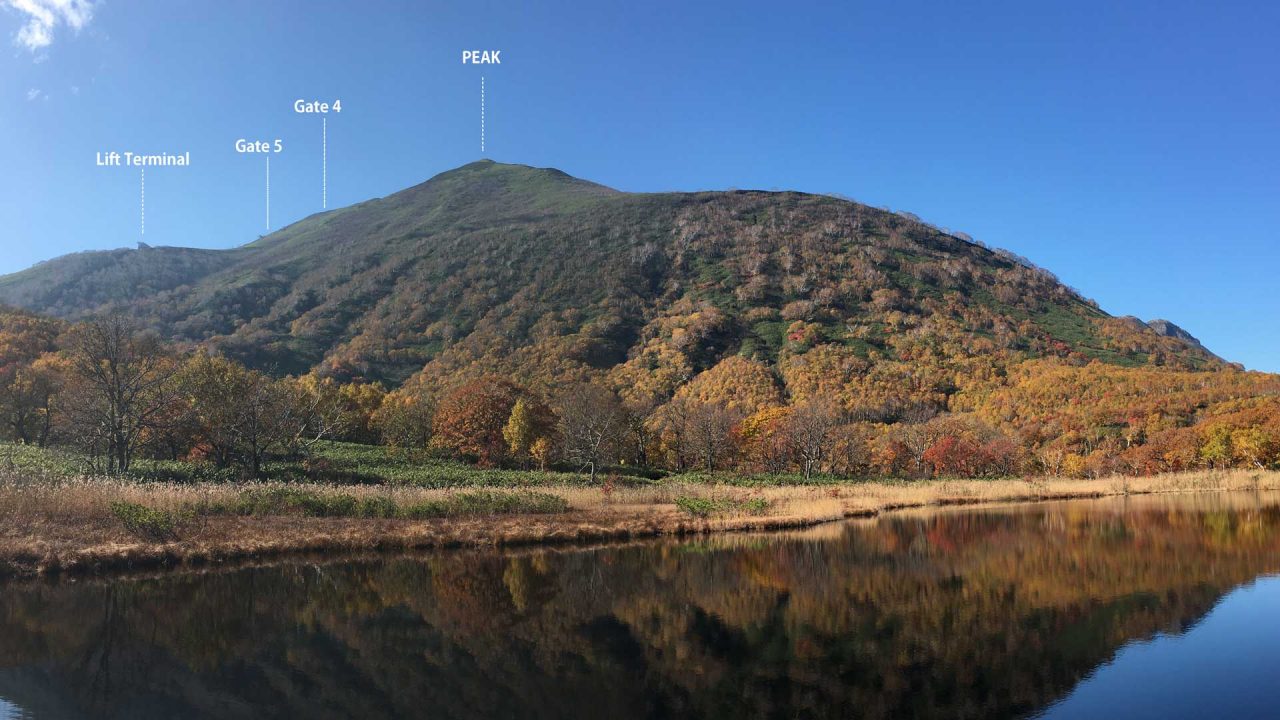 Many skiers and snowboarders slide down from the peak of Mt. Annupuri on the slopes visible from kagami-numa.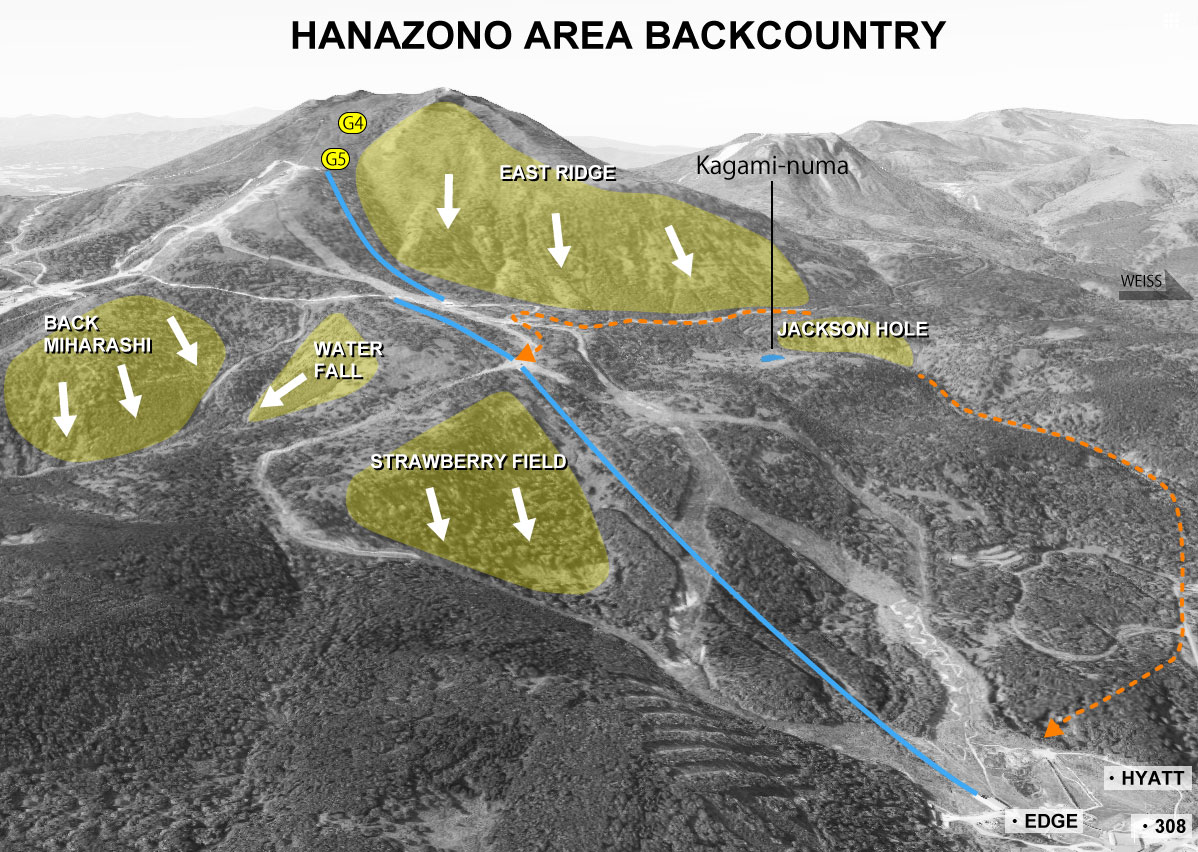 The map created by GRANDPAPA is useful for understanding Niseko backcountry.
I put a link of the NISEKO UNITED official map which is not easily found even if I search when I want to see it.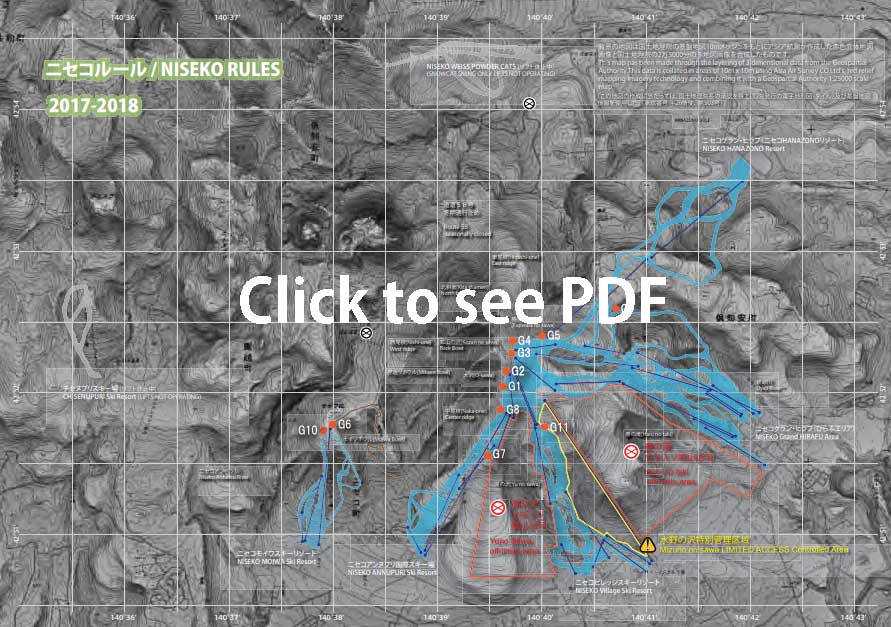 There are a lot of topics of winter season, but I also made a video of the autumn leaves hiking, so please watch it if you like.