Mt. Mekunnai snowmobile shuttle hiking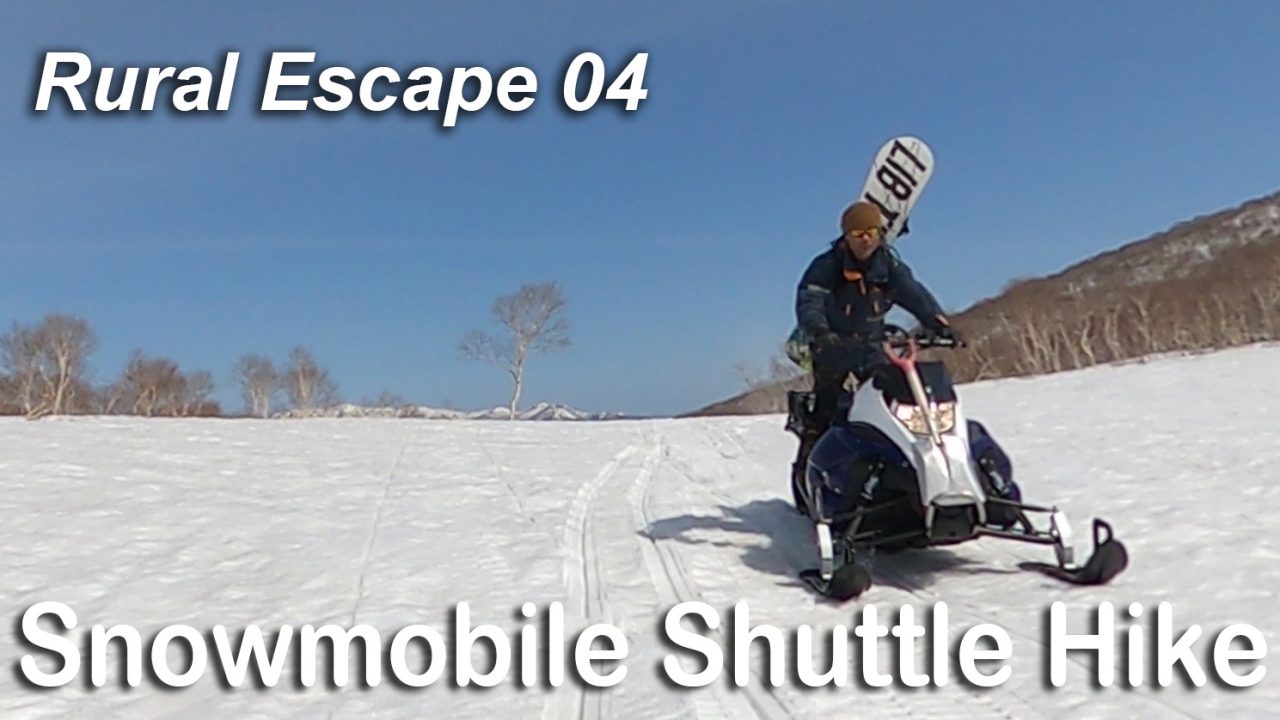 I can see the Niseko Mountains from my house, . The Niseko Mountains is divided into the east section and the west section due to the process of mountain development.
What I can see from my house is the west section. The highest peak is Mt Mekunnai, 1220M in altitude, the pointed mountain in the middle of the photo. I have been waiting the chance to climb Mt. Mekunnai for a long time.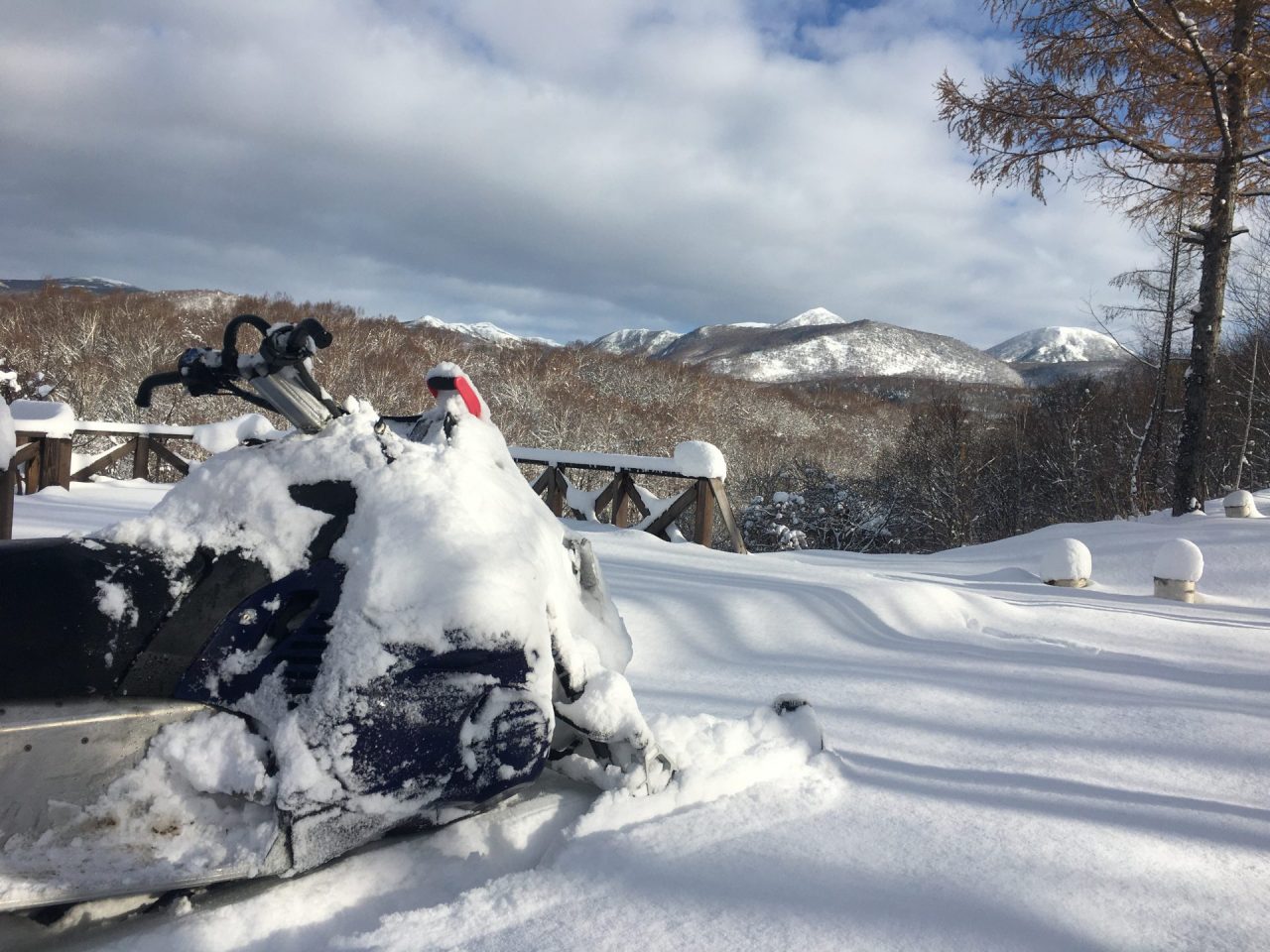 I can reach the mounten pass that is closed in winter from my house by sled.
However, as the snow seems to be getting less near my house, I decided to transport the snowmobile by my K-truck.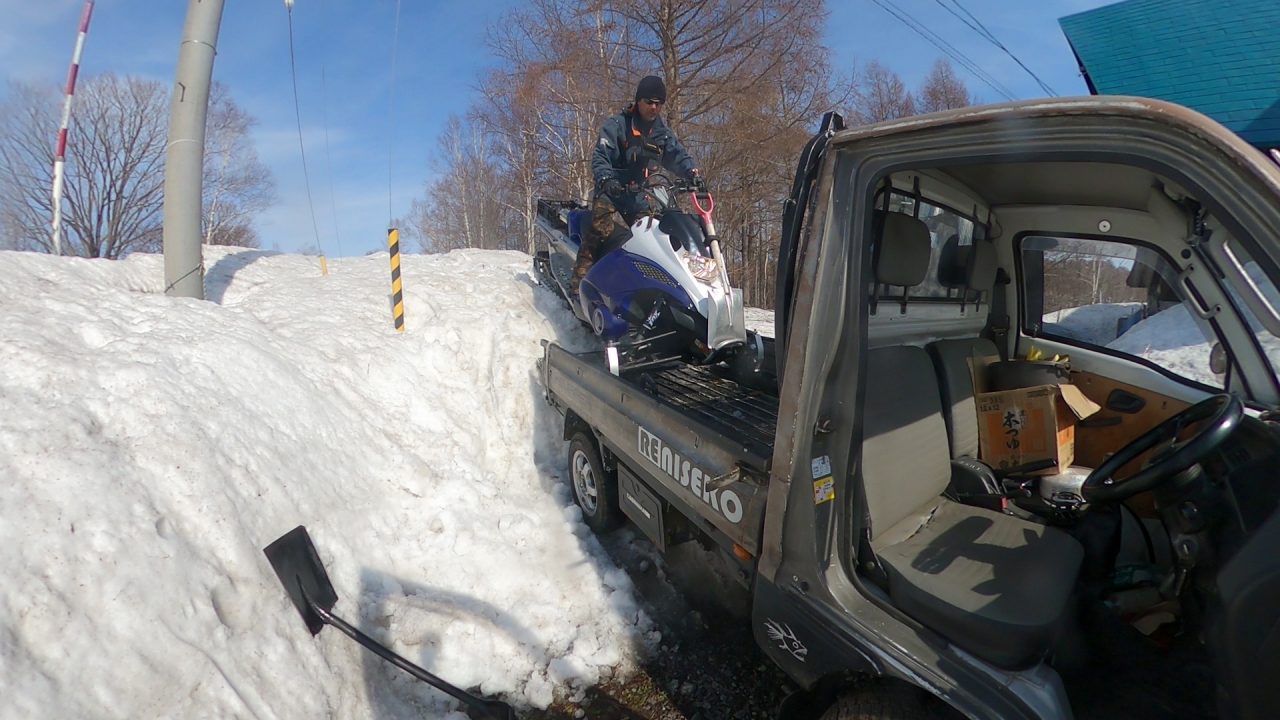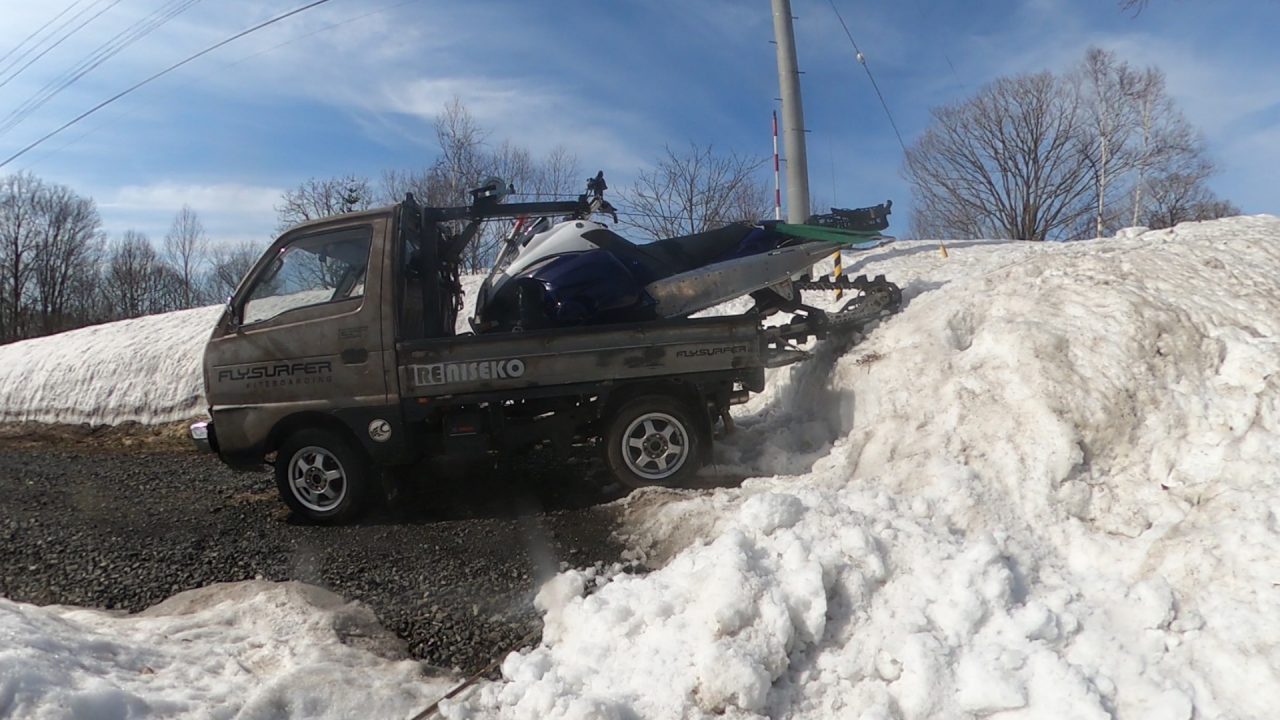 The place to unload was also just the right height with the remaining snow.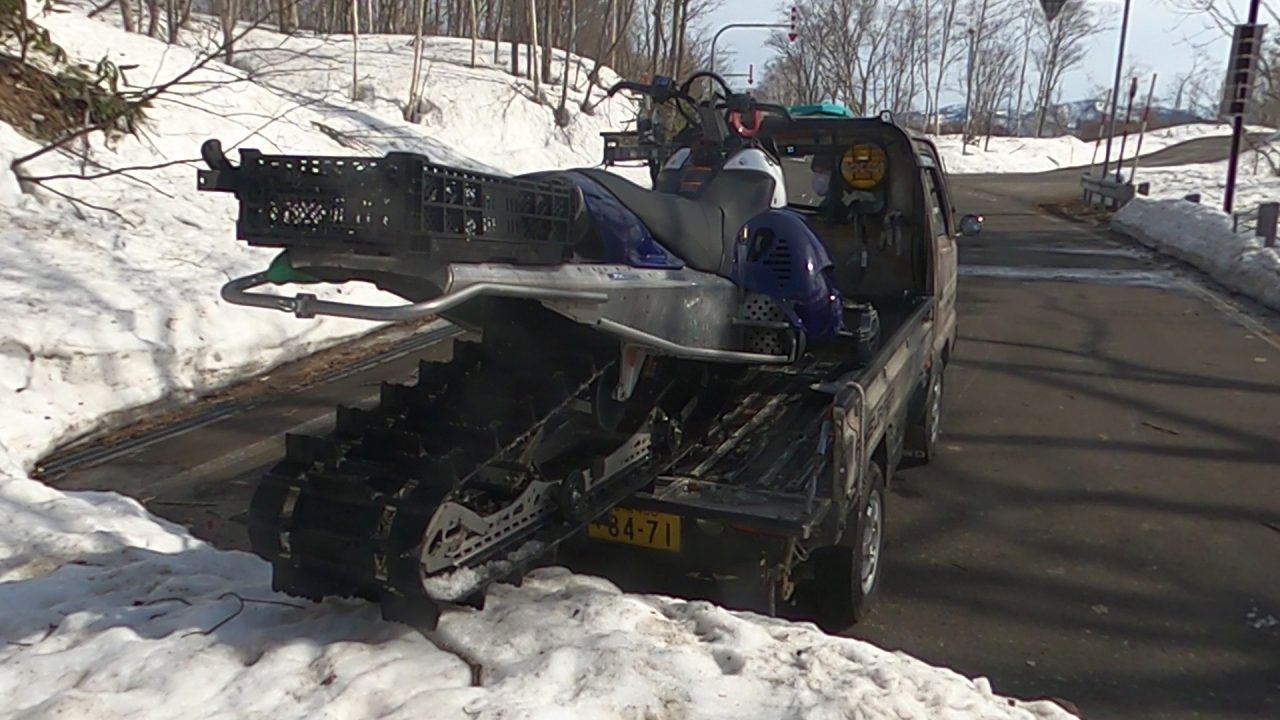 The snow on the road was cleaned for Niimi Onsen when Niimi Onsen was open, so the start point of the people climbing Mt Mekunnai was Niimi Onsen. Now snow on the road have been no longer cleaned since Niimi Onsen was closed, you have to walk extra 8 kilometers to Niimi Onsen before the hike.
My house is not so far to the entrance of the Niimi route for Mt Mekunnai. I also have a sled, then I can easily climb Mt Mekunnai.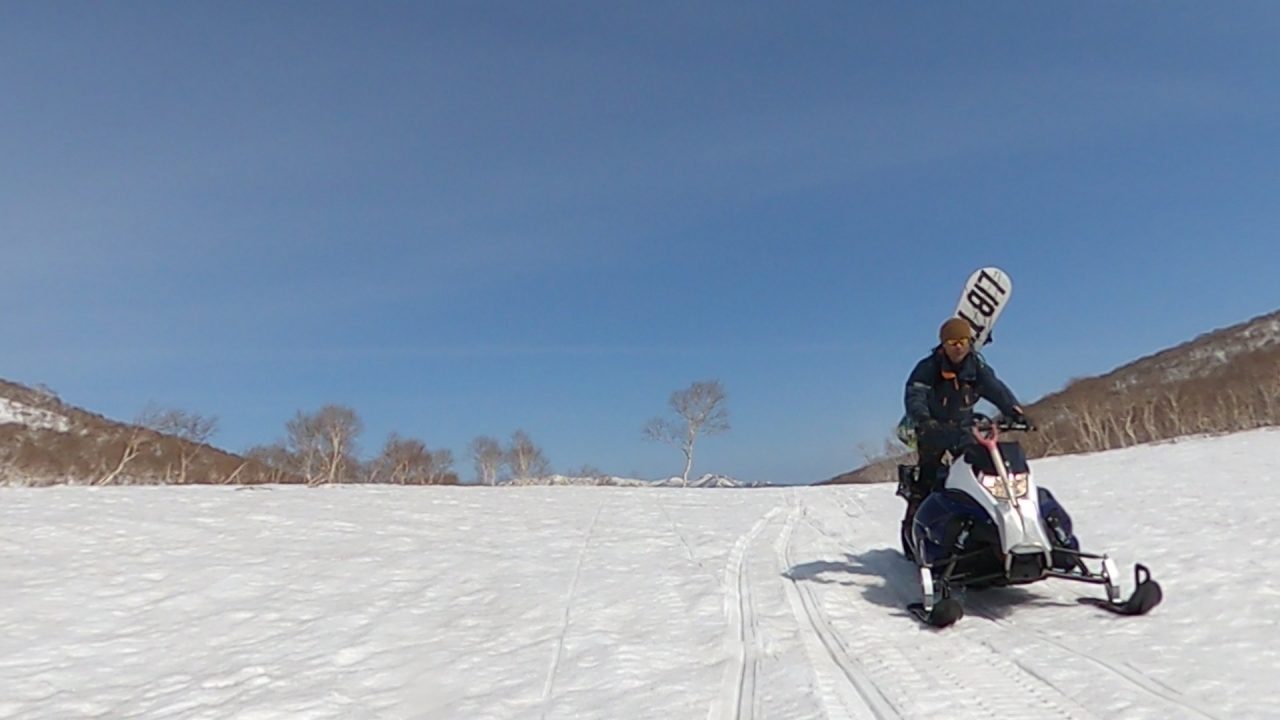 Transfer point from sled to split board.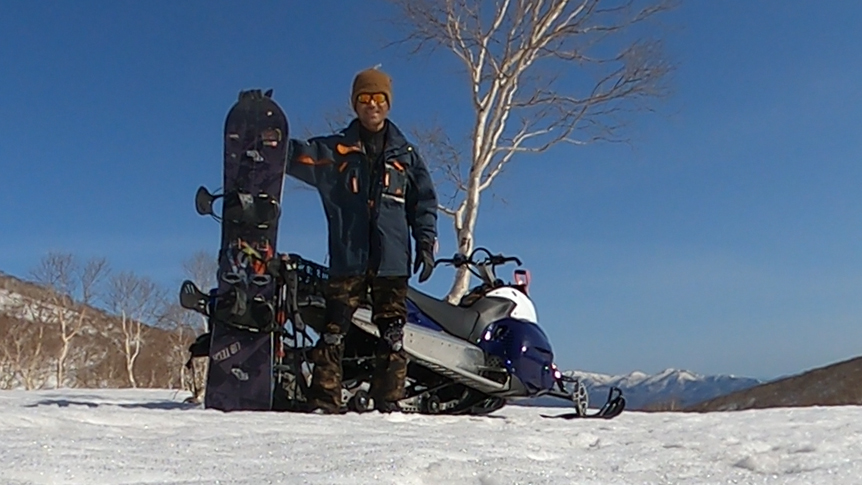 From the top of Mt. Mekunnai, you can see not only the Niseko Mountains but Mt. Yotei in the back.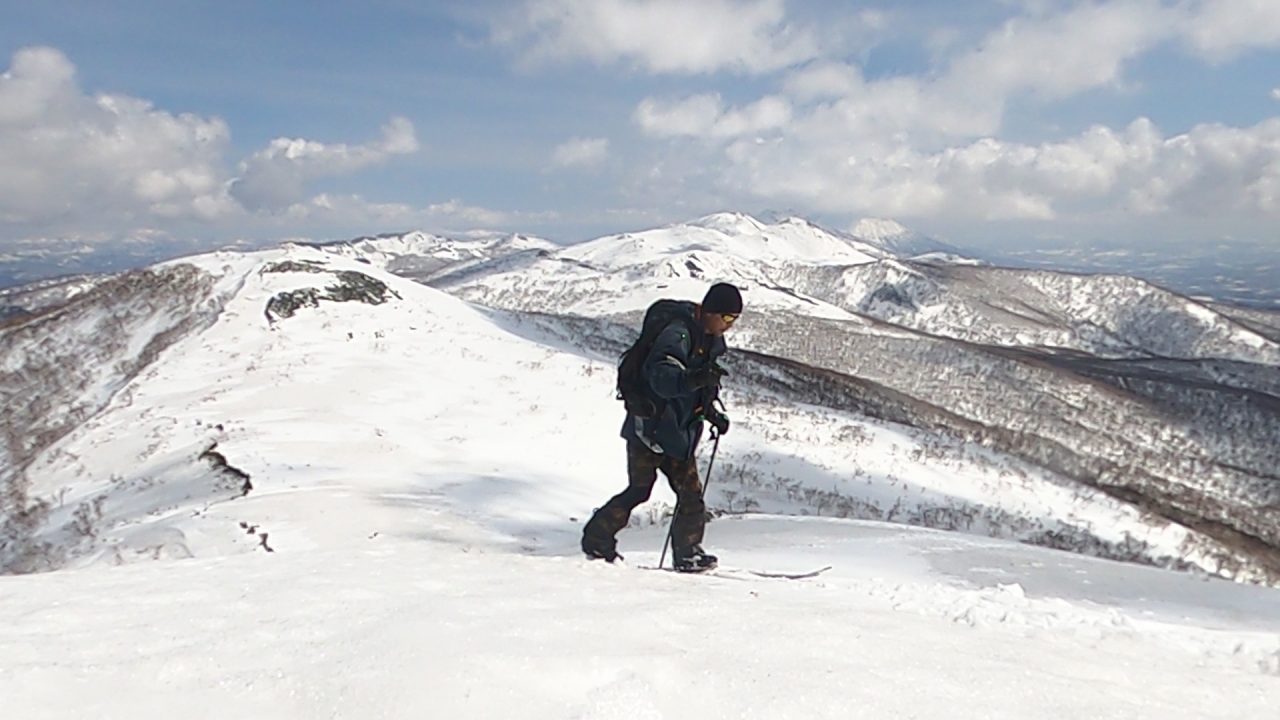 Large rocks are piled up at the top.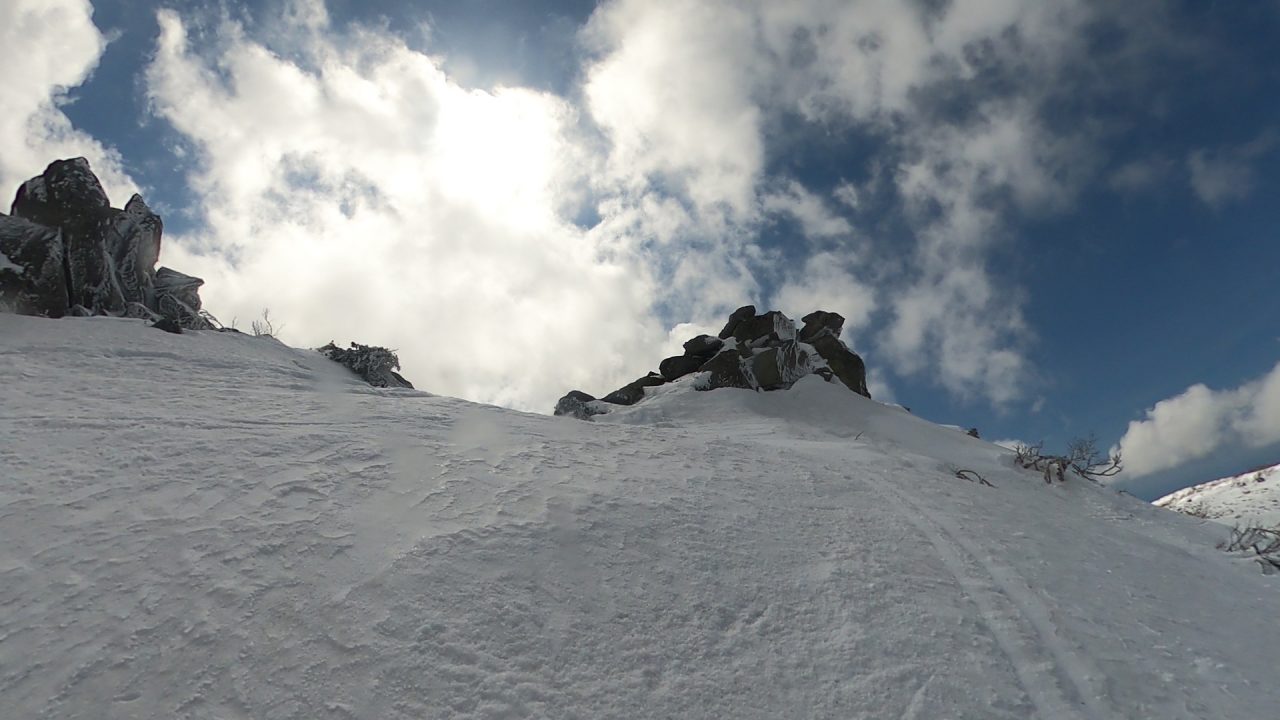 2 hours to climb up, 15 minutes ​to go down.

Shooting with the new GOPRO I've just bought is fun and It makes me motivative to edit the movie.